Always I grasped, with tenacious grip, at the anticipation
of something rare, something great and grand and fine.
Something beyond.
I grasped for tomorrow, with its visions of splendor and a
shining city…..a brighter future of happiness and contentment
that always seemed to be just beyond the tip of my out-
stretched hand.
I would find it tomorrow. Always tomorrow.
—Ira Wagler: Growing Up Amish
___________________________
Well, I'm almost there. Almost. One more week. Seven days until I walk through that final gateway into a world I have always longed for, but never known.
It seems like words will fail me. Almost, I stand mute. But, nah, I can't. The day words fail me will be the day I die, most likely. But still, it's that huge, this moment. I could just leave this blog post blank. Like a moment of silence, or something.
It's been a long tough slog, as those of you know who have been with me for any length of time. I feel like a weary warrior. Not wounded, not anymore. I'm not saying there aren't a bunch of scars. Of course there are, but that's not necessarily a bad thing. Scars are signs of survival. From wounds that have healed.
I'm just drained from all the battles along this last stretch of road. The dragons did not flee as I approached them, the dragons of fear and doubt. There were a lot of them, especially during the early stages of writing the book. Each one in turn had to be confronted and faced down. They will rise again in the future. They always do. But for this phase of the journey, at least, they are defeated.
And now this phase of the journey ends. Another phase officially begins next Friday, July 1st.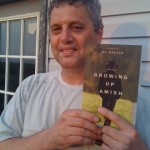 The book is a beautiful thing. Kind of velvety, to hold and feel. The cover grabs you. The picture is pure genius. And what it contains inside, well, it's the best writing I've ever done. Ever.
I owe it all to the folks at Tyndale. And here, I thank those folks at Tyndale. At least those with whom I worked.
Carol Traver, of course, needs no introduction on this blog. The senior nonfiction acquisition editor at Tyndale, she's the one who made the decision to take my raw stuff, my "jumbled mass of words," and run with it. There is no way for me to express adequate graditude and appreciation to her for making that decision, for taking that risk, for giving me a real shot at my dream.
Carol and her supervisor, Lisa Jackson, were the ones who took that mass of words and sliced and diced and fused them. From 115,000 words down to 72,000. (I knew I'd submitted way too many words. Better that way, I figured, than having the Tyndale people hollering at me for more.) They cut right at 40% of my original draft. And yet, even as they did so, they made the story fit and flow. I marveled at the result.
Susan Taylor was my editor. The person who worked closely with me. She took the first fused version and edited it, and then sent those edits to me with queries. Questions. Suggestions. And scenes that needed further elaboration. I couldn't have been paired with a more qualified, no, gifted, editor. From the start, Susan was pretty much tuned in to my voice. And by the end, she was totally tuned in.
It was an outstanding experience, start to finish. Even though I fussed and grumbled a bit, here and there, during the editing process. I threw a few minor temper tantrums, even. (Who's butchering my stuff? That colon doesn't belong there. You're messing with my voice. Gaaah!) Through it all, Susan remained calm and professional. And by the time we worked our way through the galley in a two-plus hour marathon phone conference, Susan had my full trust. She cheerfully accepted and inserted my final edits. Mostly tiny changes to better reflect my voice. And a few tweaks she suggested, from an editorial perspective. I was almost exhausted by the time we finished. But it was all good.
And then suddenly, abruptly, it was over. What was done was done. And out of my control. Since then, it's been quite surreal, the daily grind of time.
The Tyndale marketing department is just flat out amazing. I can't be thankful enough that my book was published by a powerhouse company where they know what they're doing, period. We've had a conference call or two. The marketing people tell me they are "very pleased" with the sales so far. However, they rather obstinately refuse to define what they mean by "very pleased." I guess they have to wait until the book actually reaches the end reader. Sure, the dealers are loading up. But if the public passes, all those orders will be returned. Boxes and boxes and cartons of books. What a nightmare that would be. I'd be persona non grata overnight. So they are cautious about real numbers, the marketing people, and understandably so.
Right now, the marketing department has scheduled a radio interview on WORD-FM 101.5 in Pittsburgh. From 4:15 to 4:30 PM on July 5th.
I am also scheduled as the only guest on my friend and bestselling author Suzanne Woods Fisher's internet talk show, Amish Wisdom, on Thursday, June 30 at 5 PM eastern time. I've been on Suzanne's show a time or two before, and it's always a lot of fun. If you can't listen live, check it out later. Suzanne always posts a link to her latest show within a few hours, so you can listen at your leisure.
So far, I've got a few dates set for book signings. I will be at the following sites on the following dates:
First, the local events. Tyndale will run THREE quarter-page ads in the local papers during the week leading up to the day.
SATURDAY, JULY 9TH
11:00 AM – 12 NOON
Berean Christian Store
898 Plaza Boulevard
Lancaster, PA 17601-2756
(717) 397-3517
2:00 PM – 3 PM
Costco (Members Only)
1875 Hempstead Road
Lancaster, PA 17601-5671
(717) 396-8460
So if you are in the area, stop by and buy my book. I won't charge you extra to sign it.
Then, on the following Saturday, I will be in Holmes County, Ohio, thanks to my good friend John Schmid, who lined this up for me:
SATURDAY, JULY 16TH
9 AM – NOON
The Gospel Book Store at German Village in Berlin, Ohio.
2 PM – 4 PM
I'll be at the Holmes County Flea Market on Rt. 39 on the east edge of Berlin. John Schmid will sing, and I'll sign books. It most definitely should be a loud, large time. So if you're in that area that day, stop by.
Finally, on Friday afternoon and on Saturday morning, August 5th and 6th, I will have two book signing sessions in my ancestral area of Daviess County, Indiana. Not sure of all the details there, yet, but I'll keep you posted.
The few book signings I've ever witnessed didn't look all that exciting. A little table with a lonely, forlorn author sitting there. Generally being ignored. Smiling hopefully at anyone who passes within twenty feet. Don't let that happen to me. It'll scar me worse for life.
Back in late January, when I posted those first two chapters, I made my first ever request of you, my readers. I asked you to go online and pre-order my book. A great many of you did, and I thank you. Well, now I'm making one more request. After this, I promise to quit nagging you.
If you read the book and like it, please tell your world. Tell your friends. If you're on Facebook, link the cover pic and post it with your honest recommendation. Ask your friends to do the same. With social media today, there's no reason the message can't get out there, to a host of potential readers who are now far beyond the reach of my voice.
If you read the book and don't like it, keep that obviously flawed literary opinion to yourself. Don't say nothin' to nobody. Just kidding. I hope you will like it. Inevitably, though, some of you won't. I've seen some grumbling on the private blog reviews about how the book is this or that, how it didn't meet certain expectations. And that's fair enough. Not everyone will like the book, or enjoy it. And if you're one of those, well, then so be it. Do what you have to.
And so I am where I am. Less than a week away from the release of my book. The journey has been long. Arduous. Fraught with all kinds of unknowns. And yet, I've pushed forward into magical realms that were inconceivable even a few short years ago.
I stand here, in the courtyard of that shining city of my dreams. The outer gates opened to me some time back, and I entered. I absorbed, breathed deep the rarefied air, and drank of a view that very few ever get to see. And now I approach what seems like the final golden door, the symbol of one of the deepest longings of my heart.
But even at this threshold, I pause to reflect. The golden door will open, and I will enter. But I won't abide for long in this place. Another tomorrow comes, and soon I will be off to the next destination. And then the one after that. I will go where my Commander sends me. And do what He requires of me. Not always in good cheer, I'm sure. I'll grumble a bit, and fuss, here and there, as I tend to do. (Aw, come on, Lord. You really want me to go there, down that steep and rocky trail? I could get hurt. Why can't I just stay here, on this smooth, safe highway?)
But one thing I know, one thing I have learned on the long and often troubled journey from my roots to where I am today. A road that many have traveled. But, of those, very few have told the tale of how it was, not outside the boundaries of their social circles. But I'm getting sidetracked here, on a little bunny trail. The thing I have learned is this: My Commander will always have my back. And He'll always provide the necessary logistical support from those around me, to get me to where I need to go.
There will be hard battles ahead, sure there will be. And more treacherous, difficult roads. The dragons of fear and doubt will lurk, as they always do, patiently waiting for the tiniest opening to swoop in and attack. That's just part of life as it has been, and life as it will be. But tomorrow's combat can wait until tomorrow. Sufficient unto the day is what that day may bring.
On this day, at this place, in this brief and blazing moment of gratitude and triumph, as a weary, battle-hardened warrior approaching at last the inner sanctum of my shining city, I turn my face to the heavens and simply exult.
Share